It is easy to feel like the odd man (or gal) out in the SQL Community.  We are constantly hearing about new features, products, and architectures and our companies may not always have the same enthusiasm when we describe what could be.
This is probably even more true in the Analytics space as much of the marketing has been pointed in that direction.  Even PASS tried to create a conference just for Analytics.  While there are some amazing new technologies out there–we might–GASP–not need them in every scenario.
Our guest today is Kevin Wilkie, a BI architect with Innovative Architects and he talks to us about some of the tools he uses and spoiler–they aren't all that fancy.  He also talks with us about how he manages the tech and business users so each feels comfortable and each can get their work done.
 Episode Quote
"Excel's that tool that's sort of magically hiding in front of everyone."
Listen to Learn
Some of the tools Kevin uses in his analytics role
The criteria you should use to determine whether you should use a new tool
Why using simple tools might hold an advantage over 'better' tools
The data profiling task in SSIS
Data Profiling Task
VLOOKUP
Excel Solver Tool
Excel Data Analysis
Master Data Services
About Kevin Wilkie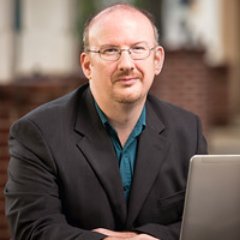 Kevin Wilkie is BI architect with Innovative Architects.  He is a community participant and helps organize SQL events in the greater Atlanta area.  He is a graduate of Southern Polytechnic State University.  He also gives the SQL Data Partners podcast two thumbs WAY up.